Get your corporate
wellness

right
Investing in Corporate Wellness
Investing in a Corporate Wellness program shows that you care about your most important asset, your employees! Implementing this type of program could help reduce sick leave and reduction in overall medical costs.
Wouldn't it be great if your company could help prevent employees from getting sick before it happens?
Overall Employee Wellness
Is about keeping the mind and body healthy so they execute tasks
to the best of their ability, creating a healthier, happier workplace.
of Americans work in jobs that require little or no physical activity
Clinically skilled staff
What
are the

Benefits?
IVRS employs an amazing group of clinically skilled staff: doctors and nurses educated in functional medicine, nutrition, acupuncture, cryotherapy, IV hydration therapy, and more. With years of clinical training in the medical field, our team has experience focused on patient care.
Corporate Wellness

Packages
fully customizable
One-on-one consultation
Comprehensive Lab Workup
One on One consultation with a nutritionist and Nurse Practitioner to go over results of labs within a week of the first consultation
Customized Wellness Plan including:

Customized Meal Plan
Suggestions for Vitamin / Mineral Supplements

Monthly one-on-one consultation with a nutritional coach
Monthly Body Scanner session to track progress
Monthly B12 Shot Monthly Vitamin D shot
Monthly newsletter and recipe ideas
FREE Loyalty program that provides Discounts on all services offered through IVRS  such as IV Therapy, Hormone Replacement, Cupping, Acupuncture, Cryotherapy, Classes, and more
2 Complimentary TeleMed Appointments with the Nurse Practitioner for you or your immediate family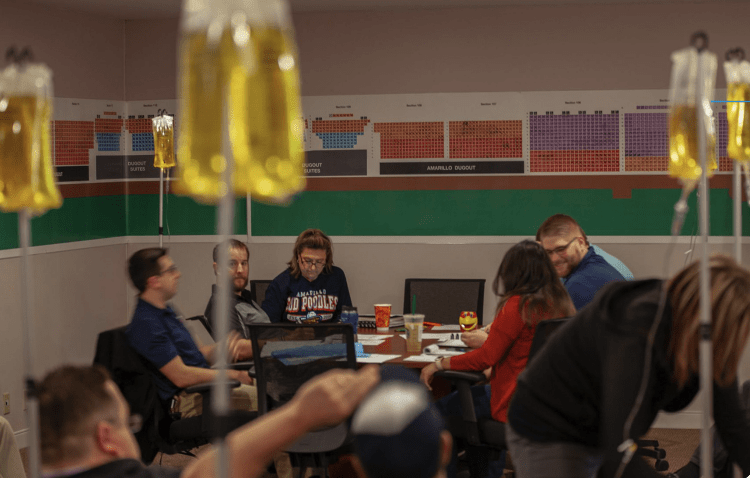 One-on-one consultation
One on One consultation with a nutritional coach and Nurse Practitioner to go over results of labs within a week of the first consultation
Customized Wellness Plan including:

Customized Meal Plan
Suggestions for Vitamin / Mineral Supplements

Monthly one-on-one consultation with a nutritional coach and nurse practitioner
FREE re-testing of areas of concern every 3 months to show progress such as High Cholesterol, Diabetes, Thyroid
Monthly Body Scanner session to track progress
Monthly B12 Shot
Monthly Vitamin D shot
Monthly newsletter and recipe ideas
FREE Loyalty program that provides Discounts off all services offered through IVRS such as IV Therapy, Hormone Replacement, Cupping, Acupuncture, Cryotherapy, Classes, and more.
2 Complimentary TeleMed Appointments with the Nurse Practitioner for you or your immediate family