Wondering if IV therapy is right for you?
Not feeling like yourself?
An IV therapy treatment can provide you with wellness benefits and relieve symptoms related to various viruses or illnesses.
BOOK NOW
we come to you
Invest in your health
After receiving an IV treatment, you can expect to feel hydrated from the inside out – ready to take on the day ahead. We safely and affordably replenish your bodies' essential vitamins. 
You might also be in the scenario where you're sick and stuck at home. If you are not able to visit your doctor or the emergency room – we will come to you. We provide a luxury concierge mobile clinic that comes to your home, office, or hotel to provide you with the best IV therapy. We can have one of our licensed registered nurses rejuvenating your body's electrolytes and other essential fluids in hours. 
Dehydration
When the body loses more fluids than it takes in, this can lead to dehydration. Water is essential to our well-being, and since drinking gallons of water when you're dehydrated isn't much of an option, IV drip therapy is the perfect solution to help your body replenish those much-needed fluids.
Symptoms: thirst, dry or sticky mouth, dark yellow pee, dry skin, headaches, and muscle cramps
Migraines and Headaches
Too many people find themselves unable to do anything when suffering extreme headaches. Oftentimes, headaches are accompanied by severe pain and nausea. Good thing an IV treatment can help alleviate migraine symptoms.
Beauty
You know how the saying goes – beauty starts from within. Glutathione, known as nature's super antioxidant, has powerful beauty effects. It can be found in many of our treatments including our Immune Booster. It works internally to help replenish cells, leaving you with a youthful glow if you work to maintain your glutathione levels, which naturally drop as you age.
Immune Support
Our IV treatments can aid in Immune Support by replenishing your body with the essential nutrients and vitamins it needs to perform at its optimal level. Many of our treatments are infused with Vitamin C. This super vitamin can help our bodies fight off cold and flu symptoms and keep our antibodies up and fighting to keep us well.
Athletics
IV treatments can help you rehydrate quickly after your hardcore gym session or help kick-start your recovery. Many veteran athletes use our treatments to help reduce inflammation, restore electrolytes and vitamins, and reduce the chances of being sore.
Energy
Fatigue is a common feeling for many of us in our day-to-day lives. Many of us are dehydrated and overstimulated by coffee cup after coffee cup. It's time to try something new for a change and experience the benefits of hydration and vitamins delivered intravenously to you. We have formulated IV fluids, electrolytes, vitamins and antioxidants to combat the symptoms of fatigue and help you get more energy.
A complementary medical service, IV hydration, and vitamin therapy is administered into the vein providing direct vitamin and nutrient therapy to the body. All IV treatments are delivered and administered by a licensed registered nurse and board-certified medical professionals at your address and other agreed-upon sites.
BOOK NOW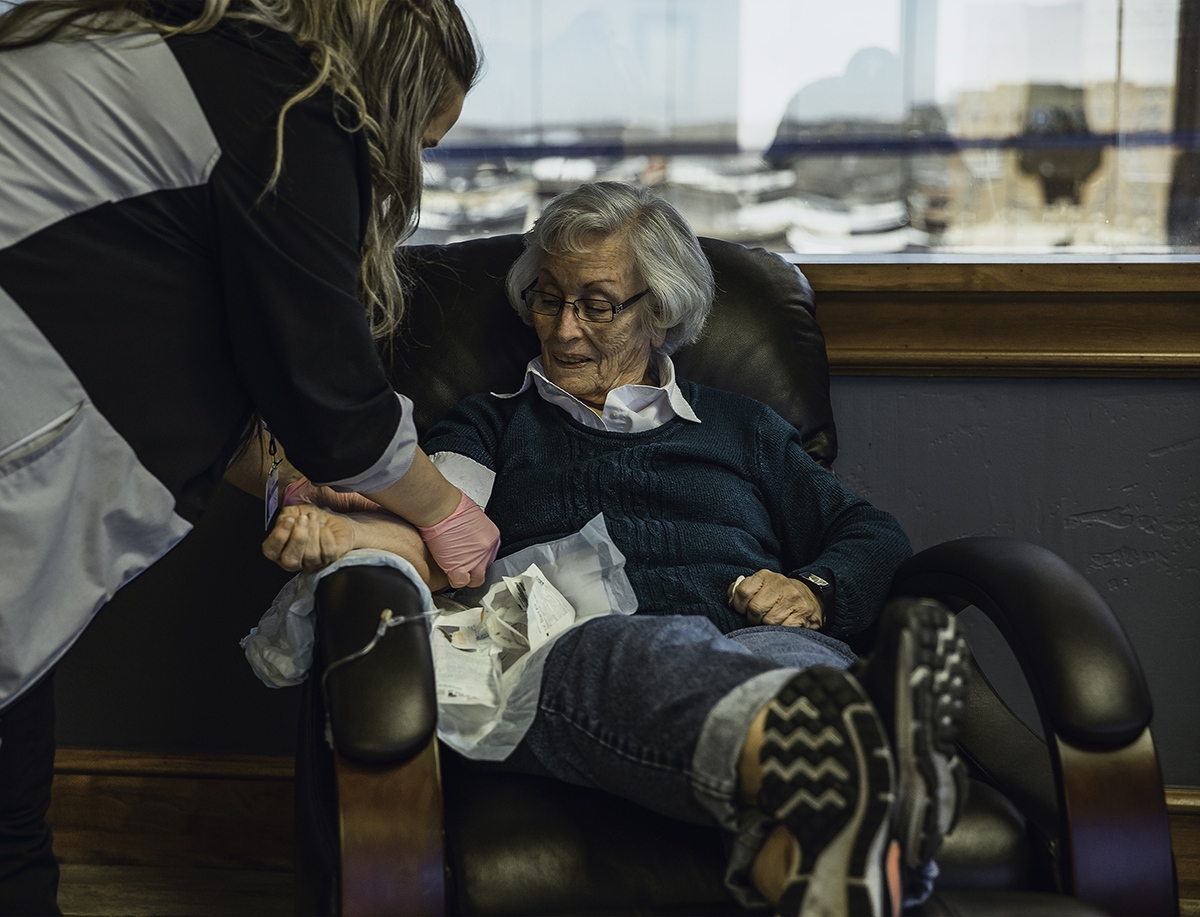 FIND THE RIGHT
IV TREATMENT FOR YOU